In today's fast-paced digital world, eCommerce and custom marketplaces have become increasingly popular among businesses of all sizes. However, when it comes to creating an online store, there's always the question of whether to buy an off-the-shelf solution or build a custom one. Both options have their advantages and drawbacks, and the decision ultimately depends on various factors, such as budget, timeline, business goals, and technical expertise. In this blog, we'll dive deeper into the buy vs. build debate and help you make an informed decision on which route to take for your eCommerce or custom marketplace project.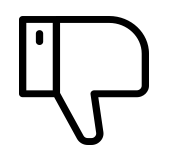 Acquiring a skilled technical team can prove to be a challenging task.
Retaining a skilled technical team can prove to be costly, as they are in high demand and are often solicited by other companies.
Ongoing security compliance necessitates consistent development efforts.
Your team's restricted internal knowledge may result in an unrefined solution.
There is a significant reliance on your technical team, which may lead to disruptions when they move on to other employment opportunities.
Developing an In-House Online Marketplace is associated with substantial risk and expense.
The complexities involved in building In-House solutions may result in a much longer timeline than initially anticipated.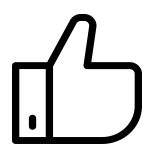 Accelerate time-to-market to gain a competitive edge.
Mitigate financial risk through a fixed, quoted cost.
Eliminate the need for technical team management.
Expedite the launch of your venture with an award-winning, fully-featured, and advanced solution.
Expedite the launch of your venture with a PCI Security Compliance certified solution.
Enhance sales potential with a proven, scalable solution.
Access immediate 24/7 support to ensure uninterrupted business operations.
Benefit from frequent feature and security updates.
Enjoy multiple integrations as part of the package.
Opting to buy is a more cost-effective alternative to in-house online marketplace development.