Custom Fashion Marketplace Case Study
Avetti Commerce developed a custom fashion marketplace with many customized features, high performance and loading speeds.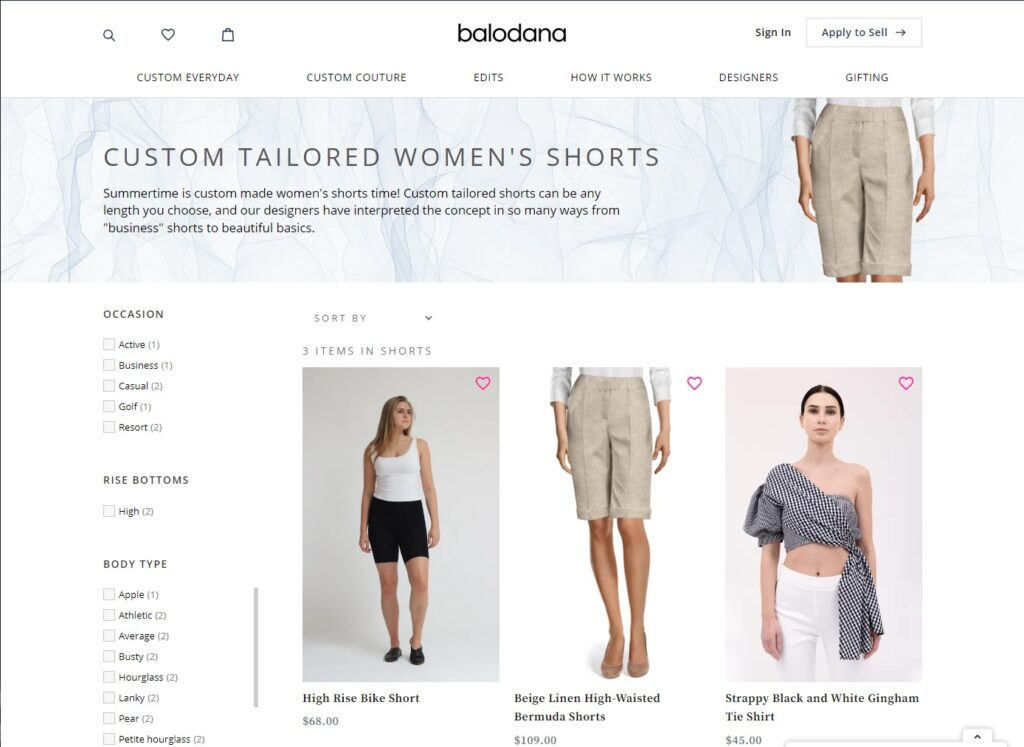 Overview
Balodana, a B2C fashion reseller based in Chicago, needed a marketplace to offer custom-designed clothing for women from overseas suppliers.

One key customization we provided was the creation of a complex Fit Profile, which contains customers' measurement information. Customers can self-report their measurements or use an integrated service that determines their measurements using photos.

Buyers can communicate with sellers via the platform, and each seller can manage inventory, products, and orders.

Approach
The solution was based on Avetti Commerce, and used ReactJS pre-rendered via Gatsby for great search engine optimization (SEO). Within one month of launch, the site's bounce rate dropped from 57 percent to 9.5 percent. This means 50 percent of the traffic stayed on the site — effectively doubling the benefit of their marketing costs. Additionally, very high site speed was achieved.