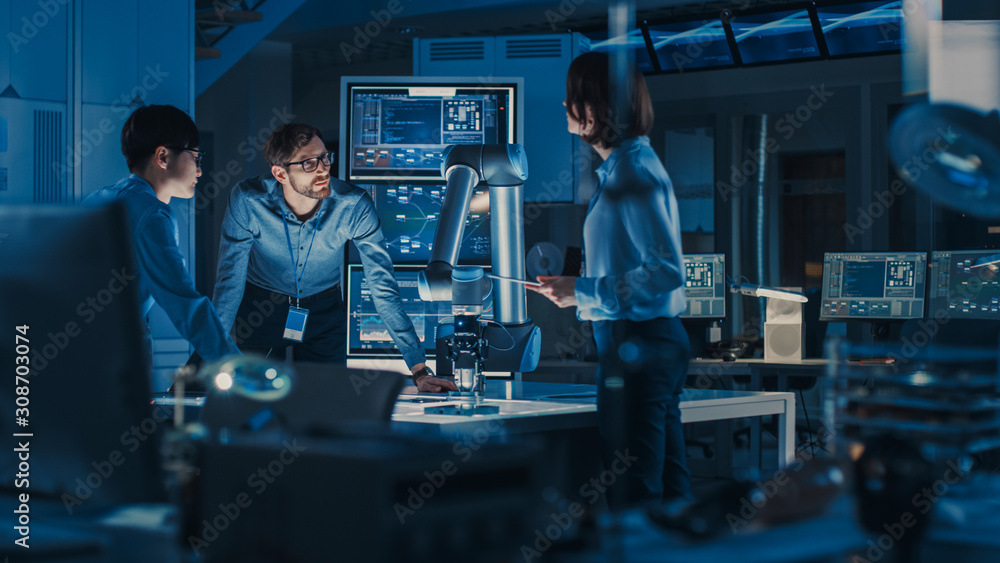 Technical Benefits
Avetti Commerce is a robust Java-based e-commerce platform that provides a powerful and scalable solution for businesses of all sizes. With its advanced architecture, Avetti Commerce can effortlessly handle high volumes of traffic and transactions, making it an ideal choice for businesses looking to expand their online presence. Whether you're a small startup or a large enterprise, Avetti Commerce has the flexibility and scalability to meet your needs and grow with your business.
In addition to its robust features, Avetti platform offers unparalleled customization options. Our Composable Commerce SaaS solutions provide you with the business flexibility to seamlessly integrate best-of-breed solutions and modify them as needed. With 100% front-end source code access, you have complete control over your online storefront, and the platform's Admin pages are fully white-labeled to promote your brand's image. So whether you're a startup or a well-established business, Avetti's platform gives you the freedom to create a tailored e-commerce solution that meets your unique business needs while promoting your brand's identity.
Avetti platform is designed to seamlessly integrate with a wide range of third-party systems, including ERP, CRM, and popular SME eCommerce solutions like Shopify and Magento. Suppliers can quickly configure their solution to send you product feeds of their entire product catalog or a specific subset from a collection or category. With just 15 minutes of setup time, you can easily populate your marketplace with their offerings.

Moreover, you can integrate Avetti with any SaaS service that offers an API. With over 24,000 APIs listed on ProgrammableWeb.com alone, the integration possibilities are virtually limitless. If you require technical support to modify these pages, Avetti can provide these services to you as needed.

For those with a B2C store, Avetti offers the option to sell on Amazon or other marketplaces through third-party integration. This added flexibility enables businesses to expand their reach and increase their sales potential through multiple channels.
Avetti's platform is engineered for optimal performance, boasting lightning-fast page load times and streamlined code. We rely on the cutting-edge Jamstack Modern Approach, powered by React/NextJS, which preloads all common Javascript at once to deliver blazing-fast speeds. This technology can significantly enhance user experience, boost conversion rates, and ultimately drive revenue growth for businesses.

In today's fast-paced digital landscape, website speed is more critical than ever. Google ranks sites based on their loading times, and Amazon has demonstrated that even a mere 100ms of delay can cost businesses up to 1% of their sales. Therefore, a high-performing site is essential for online success.

Furthermore, most marketing firms are well-versed in modifying React/NextJS pages, which makes customizing and optimizing your site a breeze. So if you're looking for a platform that prioritizes speed and performance, Avetti is the perfect solution for your business needs.

Modern browsers support more advanced Javascript capability
Classic HTML Site – Every Page requires parsing the Javascript on that page which makes it Slow
Modern Approach using React/NextJS loads all the common Javascript at once

Increase Site Speed = More Sales

This is the Modern Way to Build Websites that Delivers Better Performance
Avetti Commerce is a secure SaaS solution that meets the stringent PCI DSS Level 1 standards, making it ideal for businesses such as banks and governments. By leveraging this solution, organizations can safeguard sensitive information and mitigate the possibility of data breaches.

Avetti also offers server management and security updates that are critical components of maintaining a reliable and secure site. Our team of IT professionals is dedicated to monitoring and managing the servers to ensure that your site runs smoothly and efficiently. They will also be responsible for implementing security protocols and regularly updating the systems to protect your valuable data from unauthorized access or breaches.